AUSTIN, Texas—Feb. 8, 2017—uShip, the online shipping marketplace and freight automation software provider, today announced enterprise software veteran Mike Williams has joined the company as Chief Executive Officer and board member.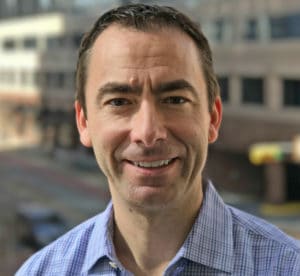 uShip also announced that Jim Martell, a 40-year veteran of the logistics industry, has been named Executive Chairman of uShip's board. Martell served as uShip's interim CEO since Dec. 1, 2016, and has held management positions at FedEx, UPS and UTi Worldwide. He also sits on the board of several logistics companies.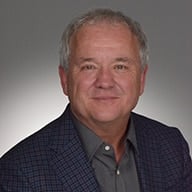 Williams joins uShip after serving as GM of Corporate Real Estate (CRE) Services with Accruent. At Accruent, the largest provider of enterprise software for real estate and facilities management, Williams was responsible for driving revenue growth and profitability. During his time with Accruent, enterprise software revenues tripled.
Williams' 20 years of software and technology leadership will benefit and amplify uShip's enterprise software freight initiative—uShip PRO—and key enterprise partners, such as DB Schenker.
His disciplined management style and proven ability to bolster top-line growth will also strengthen uShip's consumer shipping marketplace and small and midsize business (SMB) platform, which has generated $1 billion in total sales since uShip began in 2004.
"What the uShip team has built to date around key products and milestone partnerships has put it on the doorstep of explosive growth, especially in its enterprise and SMB segments," says Williams, who begins his role on Feb. 13. "There's tremendous opportunity to drive more value for our current marketplace customers and partners as the logistics industry navigates a new wave of transformation, led in part by uShip's online marketplace experience and technology."
With a balanced portfolio of credentials leading cross-functional teams of engineers, product managers, marketing, sales and professional services staff in his responsibilities at Accruent, Williams also brings experience serving as either CEO or president for three companies, including Socialware (acquired by NASDAQ:PFPT), Nextance and PurchasingNet, as well as roles at Motorola, Trilogy and Memento (acquired by NYSE: FIS).
"Mike's enthusiasm, business acumen, disciplined management and track record of revenue growth make him an ideal fit for this role," says Martell. "In uShip, Mike will be guiding a true market leader that's advancing in this space at a time when logistics is seeing unprecedented disruption, innovation and investment, unlike anything I've seen in my four decades in the industry."
Williams has an MBA from Harvard Business School and a BA in Finance from Murray State University. He's also worked with the FBI, the U.S. Embassy in Athens and The White House.
About uShip
uShip is an online shipping, transport and freight marketplace that enables individuals to enterprises, and any business with freight, to price-search, book and ship anything they want to move—locally or globally. From cars to cranes, freight to furniture, and beyond, uShip's platform enables 800,000 feedback-rated service providers to compete for business. Headquartered in Austin, Texas, and Amsterdam, uShip operates globally in 19 countries. Find out more by visiting uship.com, following on Facebook at facebook.com/uship or Twitter at @uship.
Media Contact:
Gina Manassero, Treble PR, 512-960-8222, [email protected]